When WONDER Foundation saw its inception eight years ago with the mission to empower women and their communities through education, they never imagined that crypto would one day become a fundraising tool that would help them further their cause.
Today, as they mark their first year since they began crypto mining as an alternative way to fundraise, WONDER reports that thanks to that activity they are supporting hundreds of girls and women as well as nearly 50 furloughed college employees in Lagos, Nigeria. Their 12-month report shows they've mined ETN equivalent to just over US$30,000.
Since its establishment in 2012, the internationally-recognised non-governmental organisation (NGO) has supported over 50,000 women and girls through 37 projects they've funded through traditional fundraising activities, including donations.

Not taking the opportunity for granted
Thanks to cryptocurrency, Feyisayo sees her dreams of a better future, becoming a reality. She is taking a Hotel and Catering Management course at Wavecrest College in Lagos, Nigeria. During her placement at Eko Hotel in that same city, her professionalism was so valued by her employers that she was asked to tutor other colleagues.
Feyisayo is one of the hundreds of girls and women who are receiving support through crypto thanks to WONDER's decision to take start mining for block rewards.
"Thanks to cryptocurrency, particularly Electoneum, I have received vital support, and I do not take this privilege for granted," wrote Feyisayo in a brief message to the British cryptocurrency startup. "I would like to assure you that I will be at my best and make the best of this life-change opportunity."
WONDER Foundation starts crypto mining
WONDER Foundation began looking at crypto for the very first time early last year. After exploratory talks with UK-based crypto startup Electroneum, and in July 2019 hey decided to start mining for ETN block rewards.
Initially, the WONDER Foundation was cautious about mining for block rewards and cryptocurrency in general. But through Electroneum, they learned enough to see the benefits. In July 2019, they began validating the Electroneum network in exchange for ETN block rewards. They also recenty signed up to Electroneum's ETNdonate website.
That was the result of the Electroneum upgrade to Moderated Blockchain, powered by their unique Proof or Responsibility protocol, which enabled the award-winning crypto to work with NGOs as trusted transaction validators. By the end of last year, WONDER reported they had received nearly US$19,000 in ETN rewards.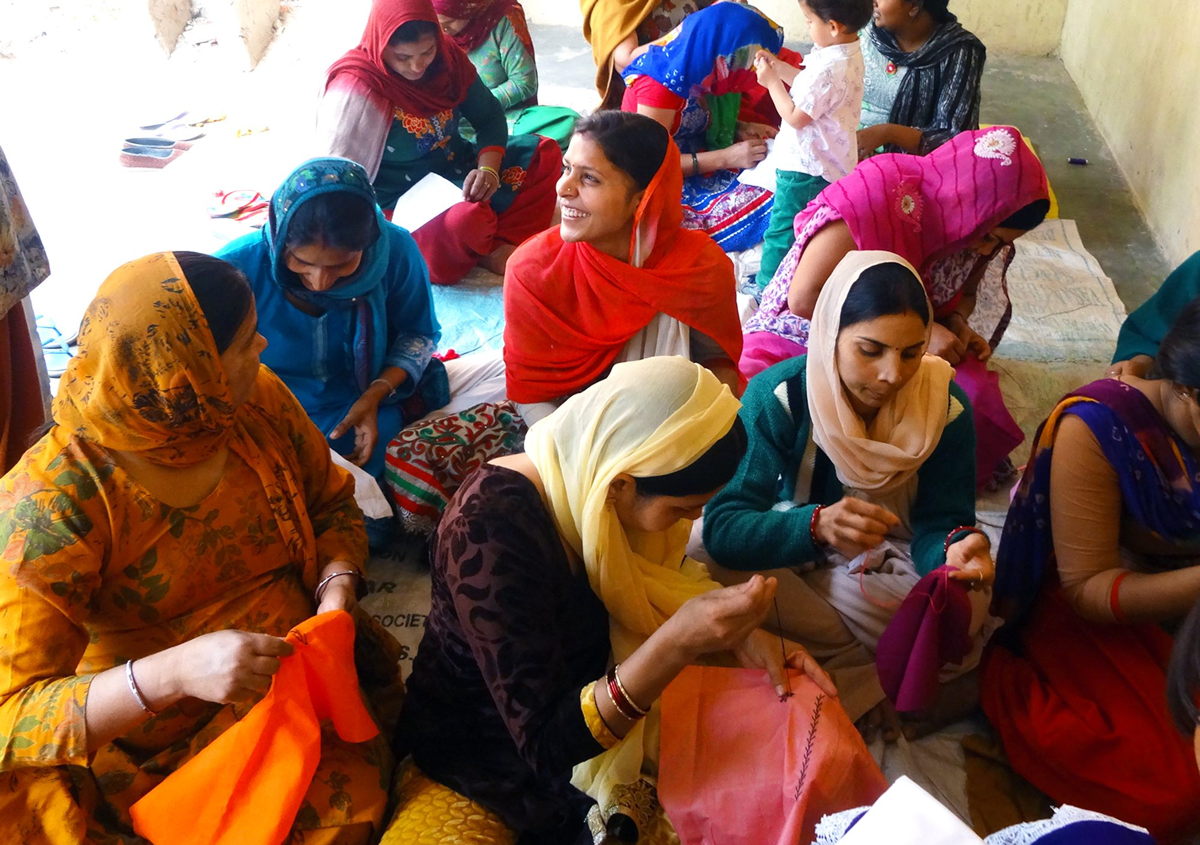 Where are the rewards going?
"We received ETN block rewards equivalent to nearly £15,000 (US$19,000) in the first five months of crypto mining," said WONDER Director and Trustee Carmen Gonzalez. "Those block rewards are helping support and empower 100 women and their families in Kamalini, India for the next three years."
More recently, on 19 June 2020, WONDER Foundation reported receiving more ETN block rewards equivalent to US$11,250 that they've sent to the Wavecrest College of Nigeria to support 110 girls to transition to online learning, and financially support 48 employees furloughed due to the pandemic.
"We have been working with Wavecrest to adapt and transition to new methods of learning online," she added. "Today, because of cryptocurrency, specifically Electroneum, we are one step closer to making this transition happen. ETN block rewards have been invaluable to us."
She further explained that these girls and women will get mobile data and at least 32 virtual lessons from Wavecrest. The block rewards were also used to donate five new laptops to Wavecrest teachers to continue their online classes.
"We are extremely pleased to see how cryptocurrency donations have helped us significantly further our objective to transform the lives of these girls and women through education, particularly during these unprecedented times," said Miss Gonzalez.
Another portion of the block rewards was used to provide the 110 students and their families with food supplies to help ease the economic hardships the Covid-19 lockdown has exacerbated.
"In addition, 12 smartphones were bought for families who were not able to purchase technology to continue their studies online," said Miss Gonzalez. "Giving these young women access to technology and virtual learning assures that they continue receiving support from their teachers, mentors, and stay ahead in their education after the pandemic is over."